Norman Swimming 2023-2024 Season Registration Coming Soon…..
2023 June Mini Season Now Available!
Sundays at WL 10AM-11AM
Dates: 6/4, 6/11, 6/18, 6/25
Ages: 3-15
Cost: $150/swimmer
September – May: Registration Now Available

Sunday's at Washington Liberty 10AM-11AM, 11AM-12PM – September 18th – May 21st
Sunday's at Spring Hill Rec Center 6PM-7PM – September 11th – May 21st
Friday's at Yorktown 7PM-8PM – September 16th – May 19th
*Yorktown Program takes extended Holiday break December through late January due to high-school swim season
Norman Swimming — Developmental Swim Program Ages 5-16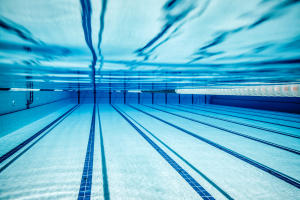 Norman Swimming Little Fins Ages 4-6

Our Little Fins program continues to grow every year as the best, most hands-on swim lesson experience for kids under the age of 6 in Northern Virginia.  Little Fins program strives to develop a love of the water for each and every child.  Safety is our absolute first priority, and we take great joy in being able to challenge our youngest swimmers in a safe and fun environment.  As milestones vary from putting their face in the water, to being able to swim the length of the pool by themselves for the very first time, each child is given individual attention to ensure that they develop at their own pace, to the height of their potential.
Norman Swimming Swim School
Designed for swimmers who are comfortable in the water but need to focus on stroke development, proper technique, and confidence in deep water.
Norman Swimming Developmental Swim Program
The Norman Swimming Development Swim Program is an excellent supplement to summer league swimming programs, designed for aspiring swimmers who are not quite ready for the time and financial commitment required of local –USS– teams.  Our unique approach focuses on segmenting swimmers into skill-set based development groups, teaching and refining technically correct swimming with a favorable swimmer to coach ratio. Practices are 1 or 2 days per week, so swimmers are able to participate in several different sports and activities throughout the school year.  Each session is devoted to instruction of the four competitive strokes, racing starts and turns, sprint training, and fun! The goal of the program is to help swimmers improve in the water, but most importantly, enhance their love for the sport.
Norman Swimming Competitive Training Group
Two day training program designed for swim team caliber participants focused on competitive training, stroke and strength development.
Friday at Yorktown 7pm-8pm and Sunday at Washington & Liberty 11am-12pm or Sunday Spring Hill Rec Center 6pm-7pm
Norman Swimming Sprint Clinic
High-intensity workout designed for competitive swim team experience with focus on sprint training, racing strategy, and dryland strength development.